HISTORY OF OUR KONJAC FOODS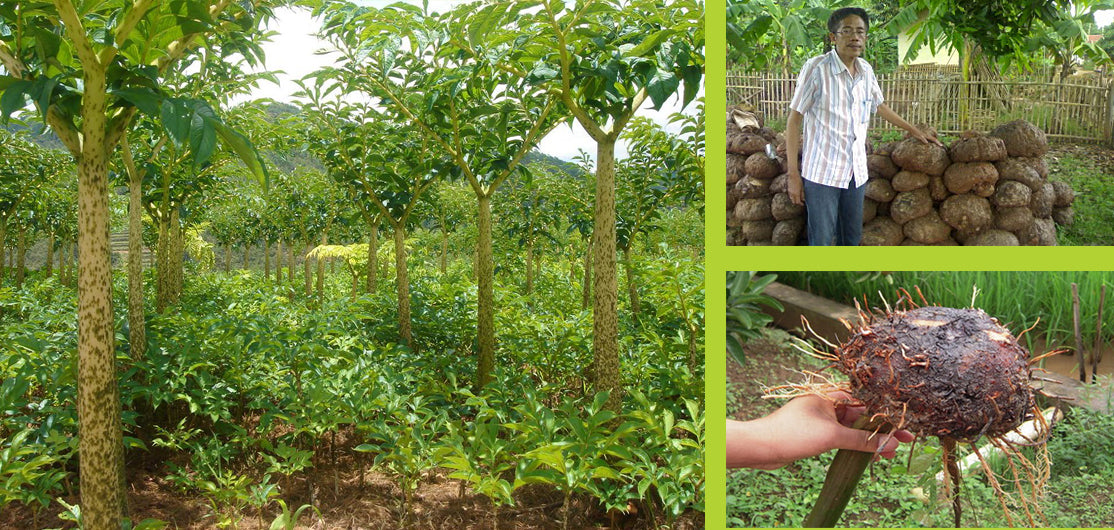 Referred to as Konnyaku in Japanese, konjac foods are a dietary staple in Japan. However, when it was initially introduced about 500 – 800 years ago, it was considered a delicacy and only available to the royal family in Japan. It is widely believed to be first introduced by China as a medicinal food that was eaten for therapeutic reasons by Buddhist monks.
It wasn't until about 100 years ago that konjac became available to everyone in Japan, and since then it has grown into one of the most popular types of food in the country. It is available in many different forms, with various types of noodles being the most common way konjac foods are consumed.
Today, konjac foods are a staple in Japan with entire grocery store aisles dedicated to it . Konjac foods are also popular in many Asian countries.
Generally the Konjac plant is grown on steep mountainous regions with warm weather at altitudes of 800 to 1,500 meters (2,400 to 4,500 feet). A typical harvest yields around 1000kg per hectare after 3-5 years of growth. Konjac plants are mainly produced in the tropical and subtropical zones of the Eastern Hemisphere. 
The edible part of the konjac plant is the root. It resembles an oval shaped yam potato or taro, and it mainly consists of fibre with very little starch.
Konjac is the only plant which can produce massive amounts of glucomannan fibre. When the Konjac root is dried approximately 40% to 60% of the dried powder is glucomannan fibre.
The main constituent of the Konjac plant is the glucomannan fibre. The amount of glucomannan fibre reaches its maximum after three years of growth. To become edible, the root of the konjac is dried and milled into a fine powder, creating konjac flour also called glucomannan – the main ingredient of ZERO Noodles .
With minimal calories and high dietary fibre content, food made with glucomannan flour are the perfect alternative to high calorie starches.
Created by an Australian Naturopath, our products are made by the highest grade certified organic glucomannan fibre, . SHOP NOW