BUTTERNUT SQUASH RAMEN WITH ZERO NOODLES (2 serve)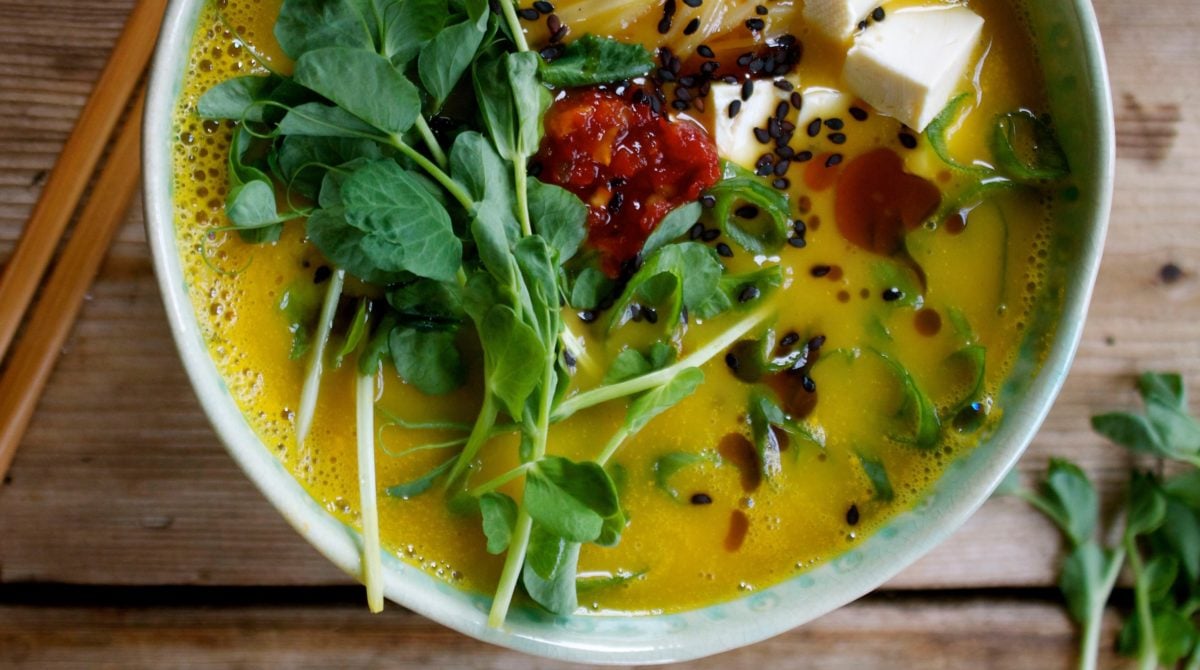 Ingredients
1 pack ZERO Noodles
1 cup vegetable stock/broth
1 clove garlic (thinly sliced)
1 1/2 cup butternut squash puree, canned, organic
1/4 tsp soy sauce
1/4 cup tofu (in cubes)
1 shallot (stem, sliced diagonally)
1/2 tsp sesame oil
1/2 cup peas shoots
1/4 tsp sesame seeds, black (optional for garnish)
Salt (to taste)
Instructions
1. Combine the rinsed ZERO Noodles, squash, broth, salt, garlic and soy sauce in a medium pot, and stir to mix well until bubbling and hot (basically to a light boil), about 3-4 minutes.
2. While the broth is heating up, cube the fresh tofu into little 1 cm cubes. Slice the green onion, and wash and trim the pea shoots, removing the tough stems.
3. To serve place broth in bowls and arrange the tofu, shallot & pea shoots on top as you like. Place a little Sambal Oelek in the center of the bowl, and finish by pouring the toasted sesame oil into the bowl along with the black sesame seeds to garnish.
4. Serve right away.